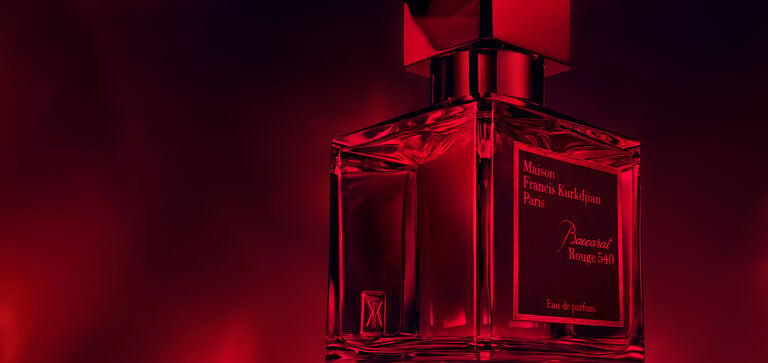 Baccarat
Rouge 540
Baccarat Rouge 540 is the result of the encounter between two symbols of excellence, the combined magic of Nature and Man transforming raw materials into a sensory element.
Baccarat Rouge 540 is a luminous and intense fragrance with amber and woody floral notes, with a graphic and extremely condensed olfactory signature.


Fragrance Finder
Discover the fragrances that suit you best thanks to the Fragrance Finder.
This questionnaire, developed by Francis Kurkdjian, allows you to determine which fragrances in our olfactory wardrobe will reflect best the different facets of your personality.

Exclusive Benefits
We are pleased to offer you a range of exclusive online services and a gift of your choice from the special online selection.