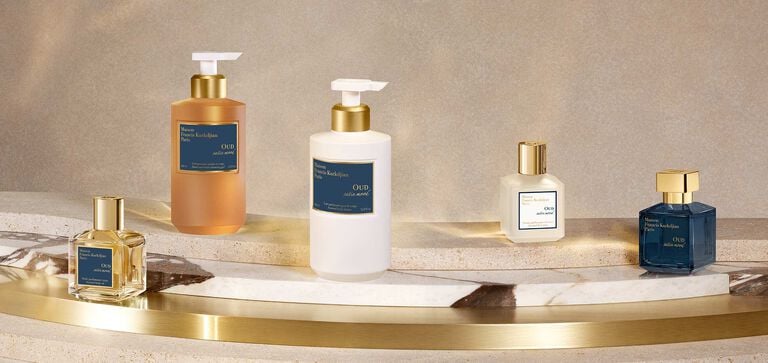 OUD satin mood
Perfumes, scented body care, candles… the variations of OUD satin mood offer the majesty of a refined and voluptuous trail with shimmering nuances of flowing satin.


Fragrance Finder
Discover the fragrances that suit you best thanks to the Fragrance Finder.
This questionnaire, developed by Francis Kurkdjian, allows you to determine which fragrances in our olfactory wardrobe will reflect best the different facets of your personality.

OUD Collection
Imagined around oud wood from Laos, a rare and precious material, the OUD collection is an olfactory conversation between the East and the West.