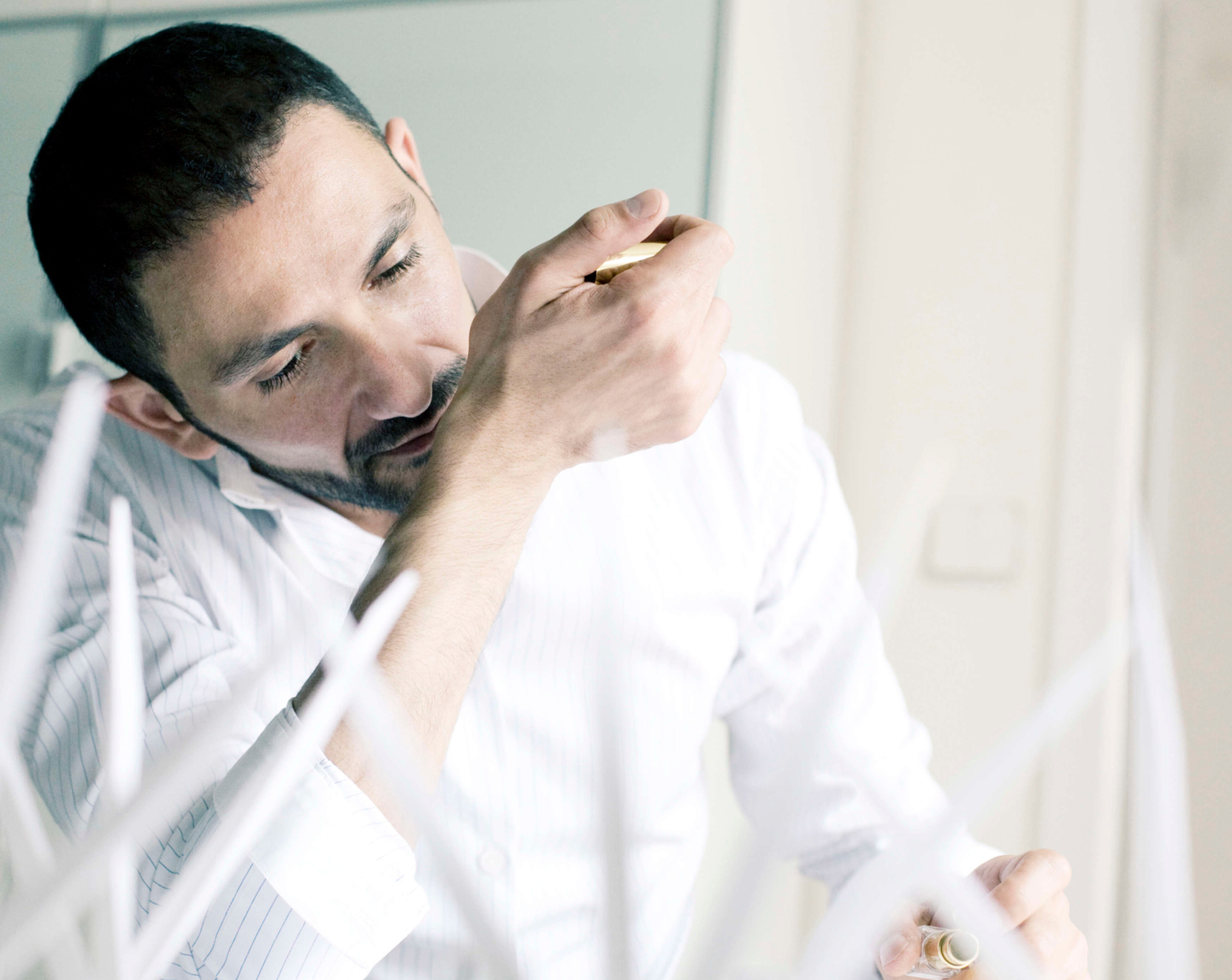 Discover the fragrances that suit you best!
A great perfume doesn't smell good, it smells beautiful - Francis Kurkdjian
The Fragrance Finder
This questionnaire has been developed based on Francis Kurkdjian's private consultations for bespoke scents creation. It is supported by an innovative Artificial Intelligence assistant that translates emotions through 3 distinct territories: the view in association with colors, smell in association with the fragrances in our collection as well as emotion, which is intimately linked to any sensory expression. It will allow you to determine which fragrances in our olfactory wardrobe will reflect best the different facets of your personality.