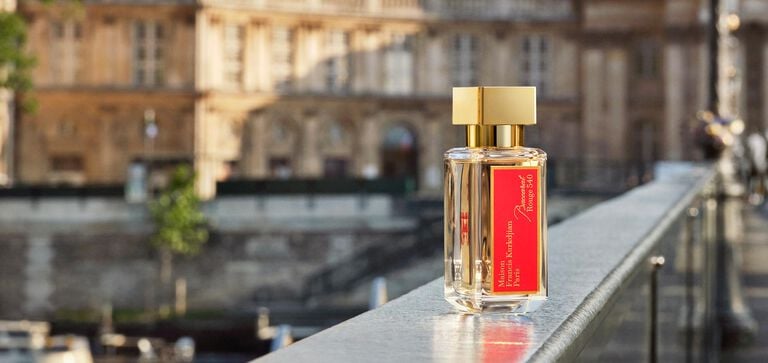 Summer Essentials
Discover a wardrobe of scents in travel-sized or over-sized formats. These essentials are ideal for new encounters or for memorable reunions with old friends, going for hikes or strolls, weekends in the countryside or meet-ups in town.

Discovery Sets
Delve into the world of Maison Francis Kurkdjian with our discovery collections. A wonderful way of exploring the perfumes of the Maison and a perfect gift to give or receive.

Travel & Acessories
For a quick getaway or a long-distance trip, don't forget to pack several key pieces culled from this rare range of scents designed for men and women.

Bath & Body
Enrich your beauty ritual with the scented bath and body products echoing the emblematic perfumes of Maison Francis Kurkdjian's fragrance wardrobe, and extend their sillages with elegance.

Our Collections
Dive into the collections of Maison Francis Kurkdjian and explore unique scents which will stir memories and dreams to aspire to the exceptional.

Aqua Cologne forte
An invitation to travel towards destinations steeped in light, colors and freshness. Freshness plays the leading role in these new creations of the Maison's olfactory wardrobe.