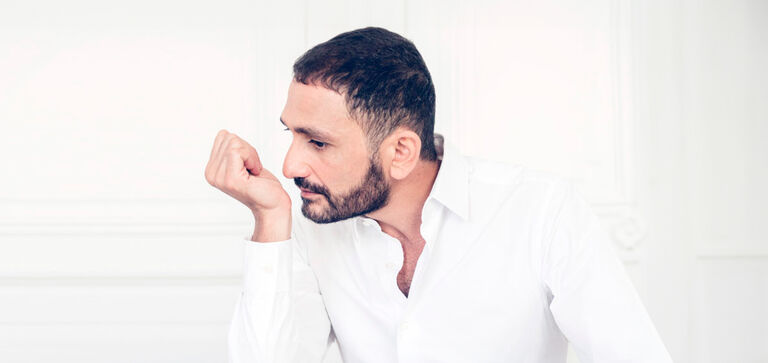 Preface
"My fragrant notes are an invitation to focus on the art of composing, explore a raw material or share with you my insider vision of the perfumer's world."
Francis Kurkdjian

A perfumer's know-how
Since the creation of Maison Francis Kurkdjian, my greatest desire has been to experiment with perfume in all its forms.

In praise of freshness
Archetype of freshness, the eau de Cologne was created at the end of the 17th century and eventually became the name of an entire family of perfumes.

Surrender to sunny notes
Keep the warm days going with the "sunny notes" whose sillage has grown popular in the last two decades as we began to take winter trips to sunny destinations and aspire to year-round tanned skin.

How to gift a scent?
Choosing the right scent for yourself or a loved one can be challenging sometimes. I always draw a parallel between perfume and love.

When flowers are mute...
Nature offers a multitude of flowers with complex scents that are comparable to perfumers' creations.

Raw materials have no gender
Many questions and obstacles persist about gender in perfumery. Are certain raw materials more specifically feminine or masculine?

The Perfumer and the Flower
My second fragrant note is dedicated to flowers – a natural choice with the arrival of spring. With their multiple varieties and innumerable facets, flowers represent an infinite source of inspiration and creation.

In the intimacy of Oud
This first edition is devoted to oud wood, an ingredient put to fame in two of my latest creations and one amongst the most astonishing raw materials in my perfumer's palette.