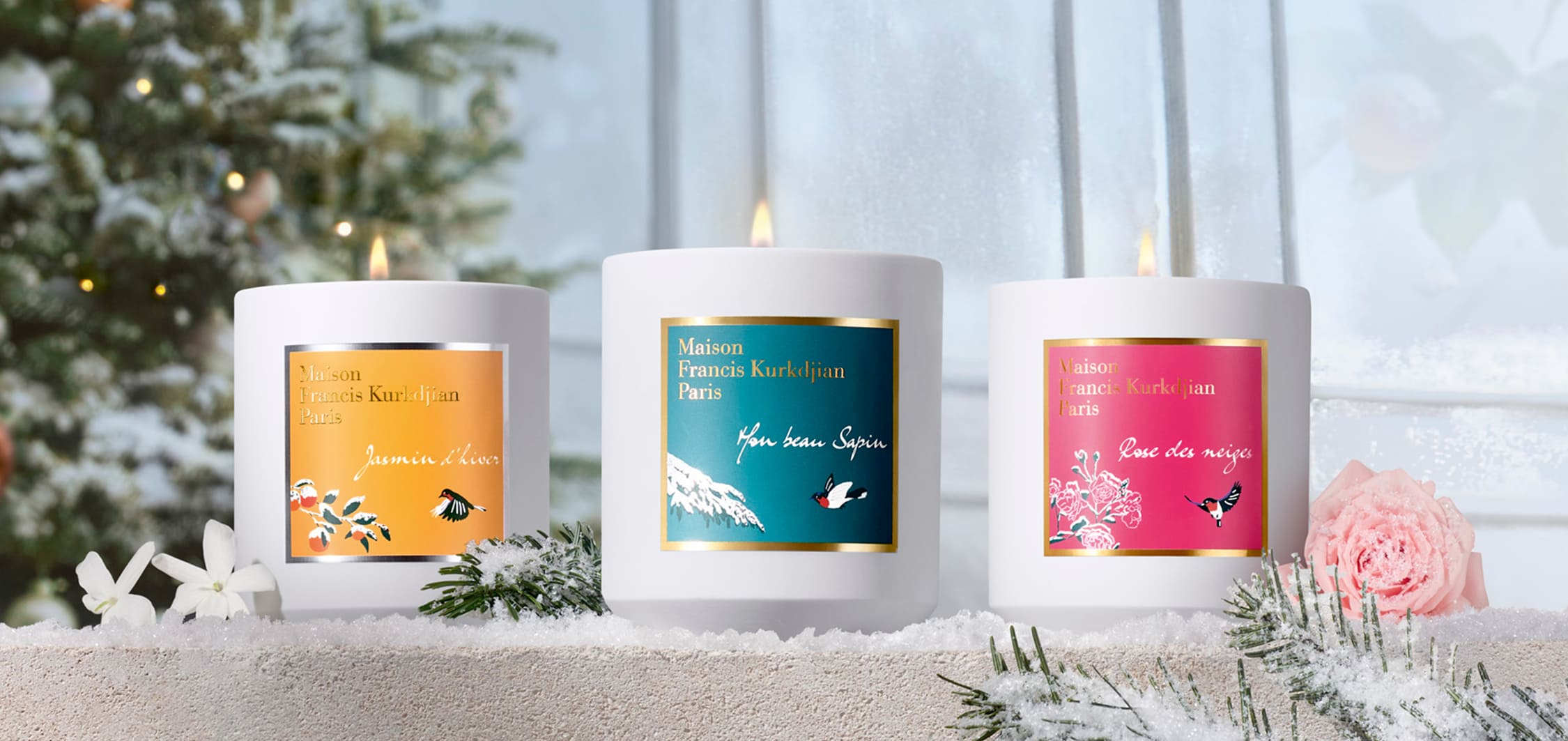 Maison
Francis Kurkdjian
Paris
Scented candles
A soft flaming glow and fragrant notes infuse a delicate and unique ambiance in the home. Create a delicately refined atmosphere with the Maison Francis Kurkdjian collection of candles for an ambiance that is relaxing and cozy, warm and woody, or bright and fresh. Each scented candle is a journey of the senses to prolonge your scent experience or discover the places Francis Kurkdjian holds dear: a New York apartment, a country estate lost in rural France, or a family home near Paris. The flame's heat slowly releases these scented candles' delicate notes into the environment.

Holiday Gift Selection
Enjoy the magic of the holidays with our scented creations.

Worldwide delivery

A customer adviser is available by phone at +33 (0)1 72 95 09 89, Monday to Saturday from 10 am to 7 pm (Paris time) or by
email

Secure payment

Gift-box in the colors
of the Maison

2 complimentary samples
subject to conditions
⋅ Page 1
⋅ Page 2