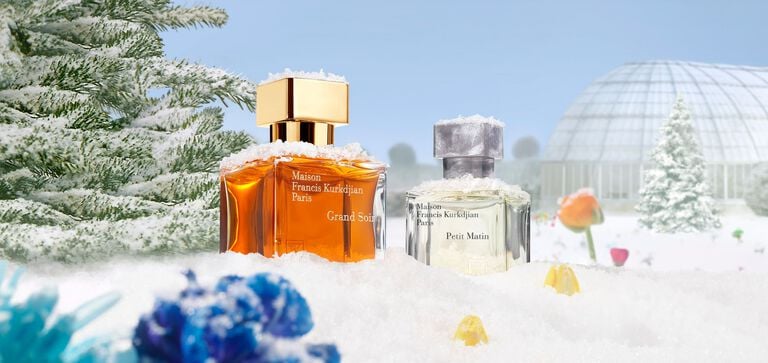 Petit Matin
& Grand Soir
The freshness of an early morning or the radiance of a grand evening. Let yourself be charmed by the energy of the Ville Lumière. Petit Matin is an invitation to throw oneself into the excitement of the day ahead, while the sillage of Grand Soir vibrates at the rhythm of the mysteries of the night.




Our Collections
Dive into the collections of Maison Francis Kurkdjian and explore unique scents which will stir memories and dreams to aspire to the exceptional.

Baccarat Rouge 540
Baccarat Rouge 540 is the result of the encounter between two symbols of excellence, the combined magic of Nature and Man transforming raw materials into a sensory element.