Gentle fluidity
Silver Edition - Eau de parfum
Natural spray

6.8 fl.oz.

Natural spray

2.4 fl.oz.

Natural spray

1.2 fl.oz.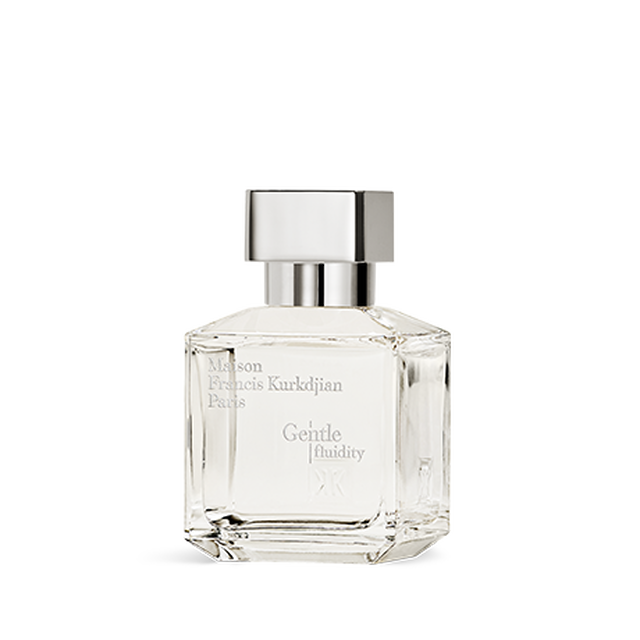 Gentle
fluidity
Silver Edition - Eau de parfum
Natural spray

6.8 fl.oz.

Natural spray

2.4 fl.oz.

Natural spray

1.2 fl.oz.
6 Item(s) in Stock

The remaining items are currently not available. Please adjust the quantity
This product is not available for the following states.
Free shipping
with FedEx Ground
Complimentary samples
Subject to conditions*
Token of appreciation
For every purchase of $125.00
Inspiration
Same notes, two identities. Imagined by the designer, the Gentle Fluidity duo sketches two distinct olfactive silhouettes, two perfumes using juniper berries, nutmeg, coriander, musks, amber wood and vanilla to express their full potential. Crafting the materials to express their full potential, Francis Kurkdjian takes on the challenge of composing two singular eaux de parfum with the same ingredients.
In Gentle fluidity Silver Maison Francis Kurkdjian, nutmeg and amber woods dominate to release a vibrant and comfortable trail. The essence of juniper berries, reveals an ultra-fresh and aromatic high note like a gin fizz balanced with dry spicy notes and balmy nutmeg notes. Alternatively soft and enveloping, powerful and dry facets of amber wood appear in the background. The aromatic woody Gentle fluidity Silver eau de parfum is benevolent and free, deeply moving.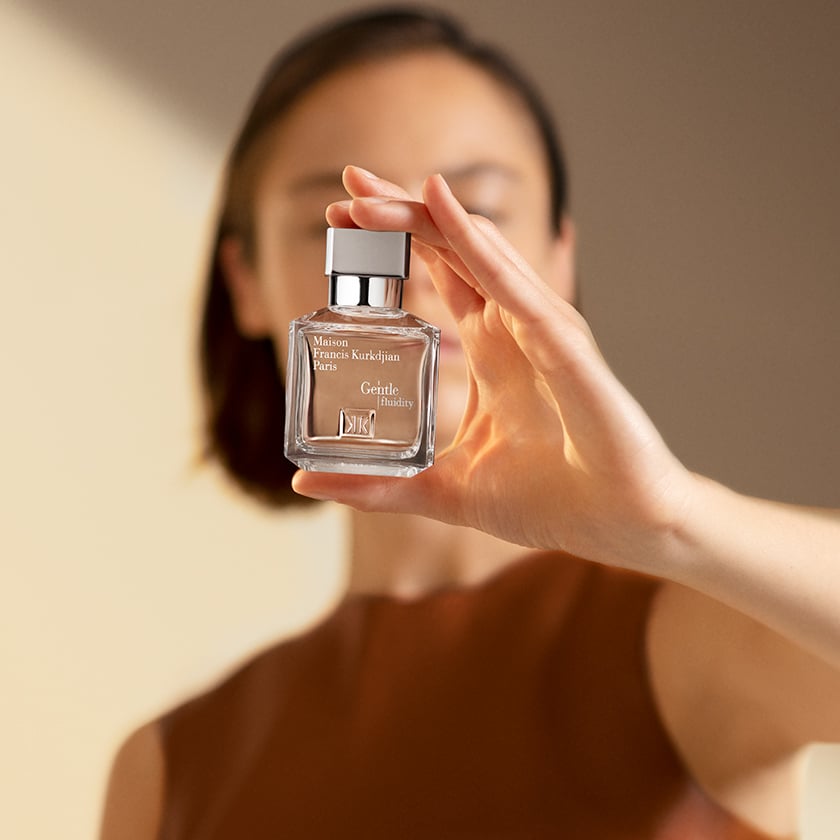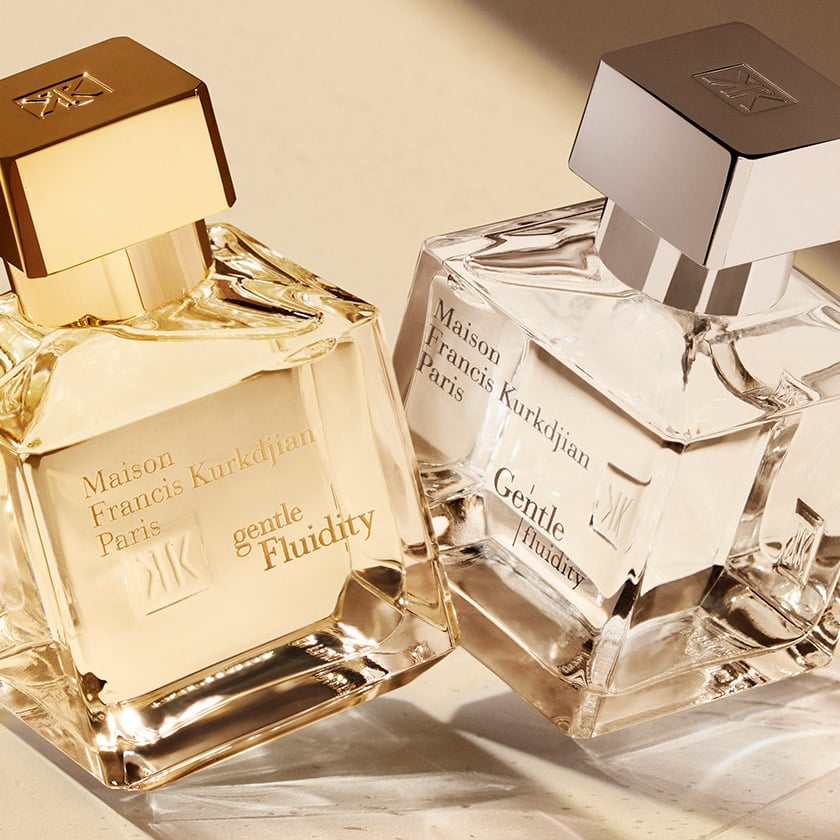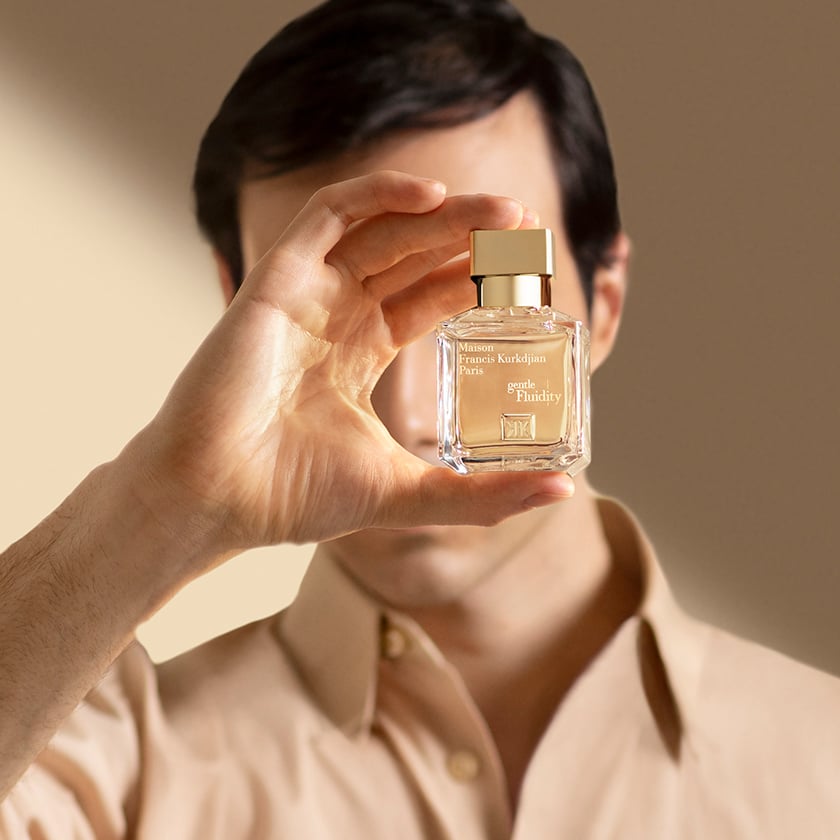 Olfactory notes

Exclusive
online services
Order effortlessly with complimentary Standard shipping (FedEx Ground) for every purchase.
Enjoy the chic presentation of your purchase, which will be beautifully presented in a Maison Francis Kurkdjian gift-box (samples set orders non eligible) and add a personal message.
*Receive 2 complimentary samples with every purchase (samples set orders non eligible). Choose from a selection of our fragrance collection.
Personalize your fragrance bottle with engraving, a service exclusively available online or at our Miami boutique.
Select a gift from a special online selection for every purchase over $125.00.
The payment for your online purchase is secure.
A customer advisor is available by phone at +1 877.734.8632 Monday to Saturday from 10 am to 7 pm EST or by email.

Free Shipping
with FedEx Ground

A customer advisor is available by phone at +1 877.734.8632 Monday to Saturday from 10 am to 7 pm EST or by
email

Secure payment

Gift-box in the colors
of the Maison

2 complimentary samples
subject to conditions