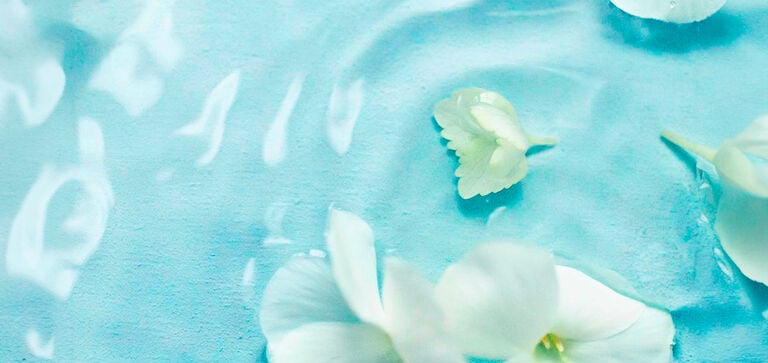 the eau de Cologne was created at the end of the 17th century and eventually became the name of an entire family of perfumes. Composed mainly of volatile components such as citrus, orange blossom or aromatic notes (lavender, thyme and rosemary), its lightly dosed formula offers a fresh sillage with relative hold.
The eau de Cologne was originally an all-natural product. Beyond its scent, it offered medicinal properties and could therefore be ingested. It was known for improving digestion and for treating stomach and dental ailments. With the addition of synthetic notes in around 1890, the eau de Cologne lost its therapeutic qualities, but continued to grow in popularity.
Because it was used during the bathing ritual, it was associated with the idea of cleanliness and became an often inexpensive hygiene product for the whole family. In the 1960s, the composition of the eau de Cologne evolved, leading to the birth of the "fresh fragrances" family featuring bolder, more sophisticated sillages.

"Freshness is to perfume what water is to life on earth: essential."


Aqua Universalis
Freshness is to perfume what water is to life on earth: essential. But freshness is universal too, because it entices on every continent by virtue of its multiple facets and olfactory expressions. I therefore dreamed up the Aqua collection by Maison Francis Kurkdjian with a desire to reinterpret and modernise the eau de Cologne, while naturally magnifying its signature. Freshness continues to play the main role, but takes on multiple personalities, inspired not only by the eau de Cologne's aesthetic but its symbolism as well: a fragrance that brings pleasure not just because it smells good, but also because it makes you feel good.
Aqua Universalis, the first opus in this collection, captures the sensation of a crystal-clear, luminous freshness. Aqua Vitae embodies a sensual, enveloping, spicy freshness, while Aqua Celestia, the final composition of this trilogy, conjures a glowing, radiant and musky freshness. These three eau de toilette fragrances and their respective eau de parfum versions, which I have named "forte", ensure undeniable sillage and hold as well as an identity that gives freshness and water a very special aura.