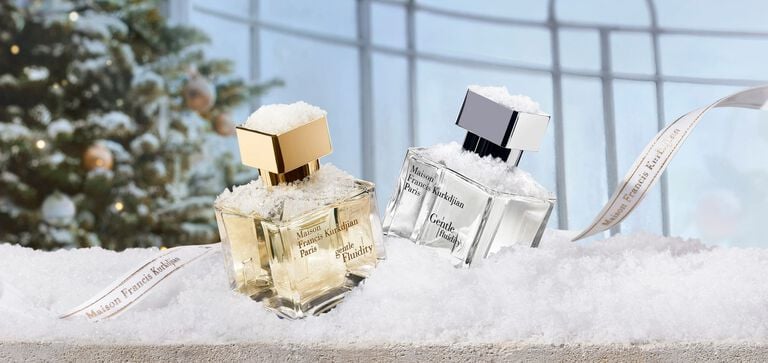 Gentle Fluidity
Same notes, two identities. The Gentle Fluidity duo challenges the barriers between masculine and feminine. Two eaux de parfums made with the same ingredients but drawing utterly different silhouettes: Gentle fluidity Silver is woody aromatic while gentle Fluidity Gold is musky ambery.





Collections
This fragrance wardrobe has been designed with multiple facets of femininity and masculinity in mind so that you can express a part of your personality every day.

Baccarat Rouge 540
Baccarat Rouge 540 is the result of the encounter between two symbols of excellence, the combined magic of Nature and Man transforming raw materials into a sensory element.