724
Scented body lotion
and Eau de parfum Duo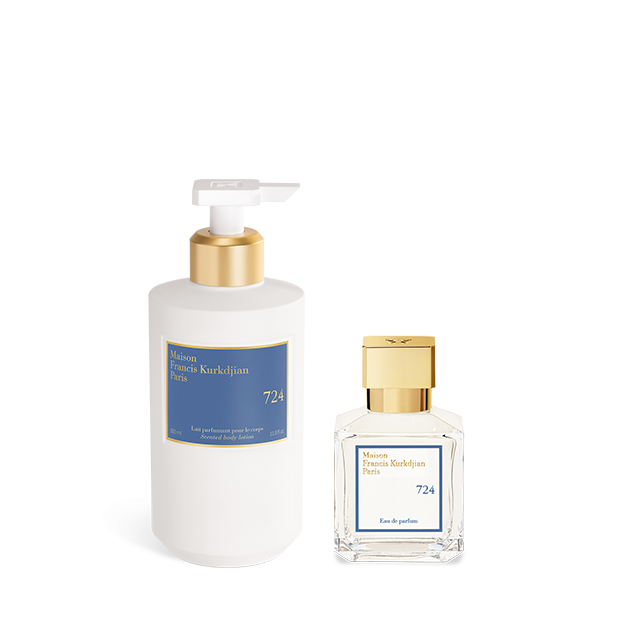 New
724 Scented body lotion
and Eau de parfum Duo
This product is not available for the following states.
With the purchase of a duo or a trio, Maison Francis Kurkdjian is pleased to offer you a special gift.
Discover
Free shipping
with FedEx Ground
Complimentary samples
Subject to conditions*
Token of appreciation
For every purchase of $125.00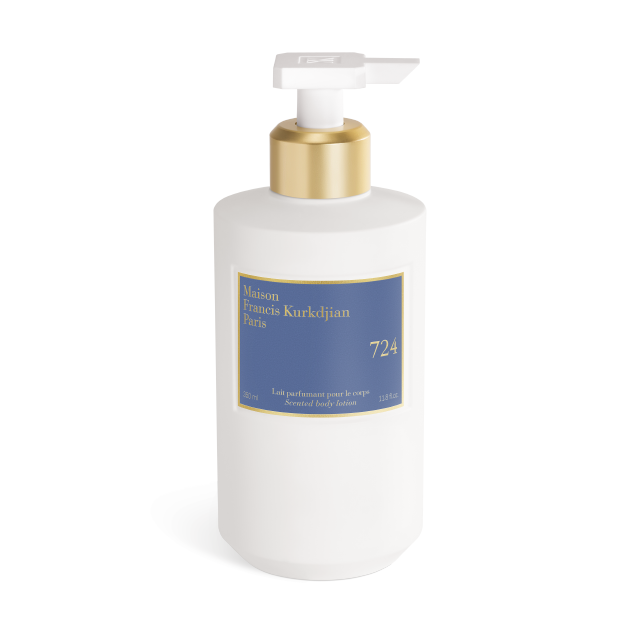 724
Scented body lotion
724 scented body lotion moisturizes and perfumes the skin with a subtle sillage that will emanate from your every move. Apply a generous quantity to the skin and gently massage in. Its light, pleasant texture instantly penetrates the skin, giving an immediate sensation of comfort. Luminous, vibrant and comfortably addictive, 724 invites you to feel the city rhythm. To the tempo of bergamot from Calabria, a crystalline white flower accord and sensual musks, 724 captures what all megalopolises have in common: that vibrant energy resonating in unison like a 724-beats-per-minute pulsation. The elegant bottle dressed in the iconic 724 blue contains a lotion that leaves the skin silky, supple and velvety, with shea butter and camellia oil. To enjoy a moment of well-being and prolong the sillage of your fragrance, add these other 724 scented creations to your beauty ritual: hand and body cleansing gel, body oil, hair mist and solid soap.
Discover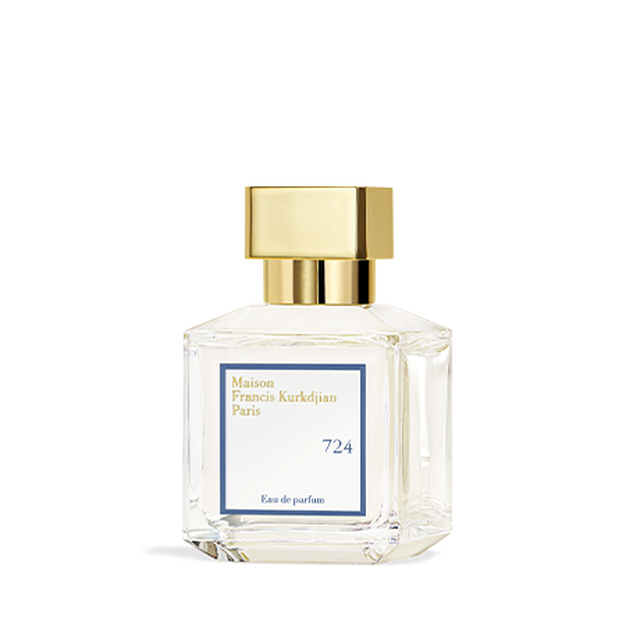 724
Eau de parfum
In the light of a pure sky rising over the city ascends the elegant silhouette of 724. Urban landscapes and their surrounding architecture overtly influenced the graphic aesthetic of this musky floral eau de parfum. Luminous, vibrant and comfortably addictive, 724 invites you to feel the city rhythm. In the top notes, a fresh, urban accord is perceived. It is the sensation of clean, energizing freshness, formed of bergamot from Italy and the verticality of aldehydes with sophisticated, slightly metallic, effervescent facets. At the heart of this fragrance lies an airy aura conveyed by a bouquet of flowers structured by jasmine absolute from Egypt, sweet pea and mock orange. In the base notes, this universe of whiteness surrenders to an enveloping, comforting sensation thanks to a sandalwood and white musk accord.
Discover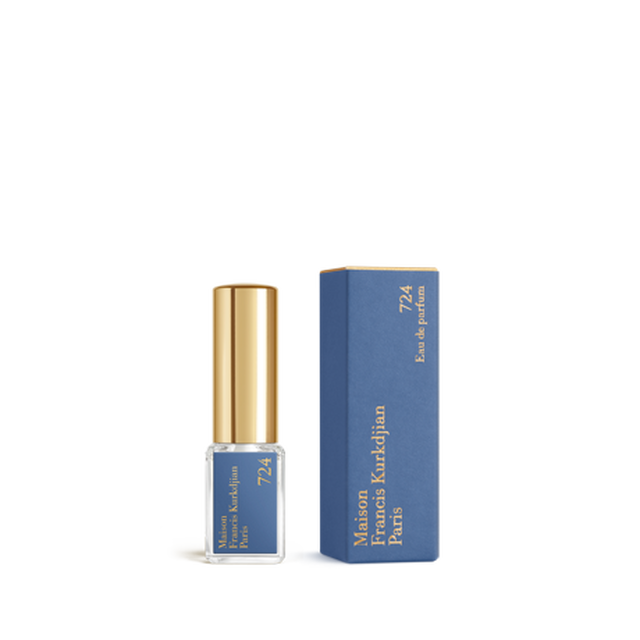 724
Eau de parfum 5ml
Maison Francis Kurkdjian is pleased to offer you
724 Eau de parfum 5ml.

Exclusive
online services
Order effortlessly with complimentary Standard shipping (FedEx Ground) for every purchase.
Enjoy the chic presentation of your purchase, which will be beautifully presented in a Maison Francis Kurkdjian gift-box (samples set orders non eligible) and add a personal message.
*Receive 2 complimentary samples with every purchase (samples set orders non eligible). Choose from a selection of our fragrance collection.
Personalize your fragrance bottle with engraving, a service exclusively available online or at our Miami boutique.
Select a gift from a special online selection for every purchase over $125.00.
The payment for your online purchase is secure.
A customer advisor is available by phone at +1 877.734.8632 Monday to Saturday from 10 am to 7 pm EST or by email.

Free Shipping
with FedEx Ground

A customer advisor is available by phone at +1 877.734.8632 Monday to Saturday from 10 am to 7 pm EST or by
email

Secure payment

Gift-box in the colors
of the Maison

2 complimentary samples
subject to conditions