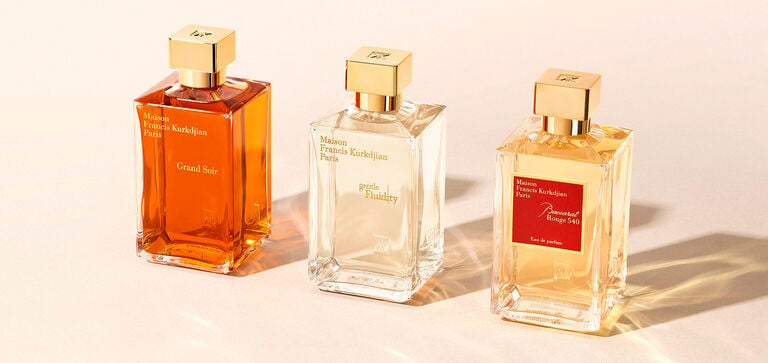 Oversized collection
Thanks to the oversized 200ml fragrance bottles, enjoy Maison Francis Kurkdjian's olfactory wardrobe without limits.

Fragrance Finder
Discover the fragrances that suit you best thanks to the Fragrance Finder. This questionnaire, developed by Francis Kurkdjian, allows you to determine which fragrances in our olfactory wardrobe will reflect best the different facets of your personality.

Aqua Media Cologne forte
This new eau de parfum, whose facets shine at the heart of a citrus garden, evokes blissful landscapes and pristine nature, proving that happiness blossoms in simplicity.