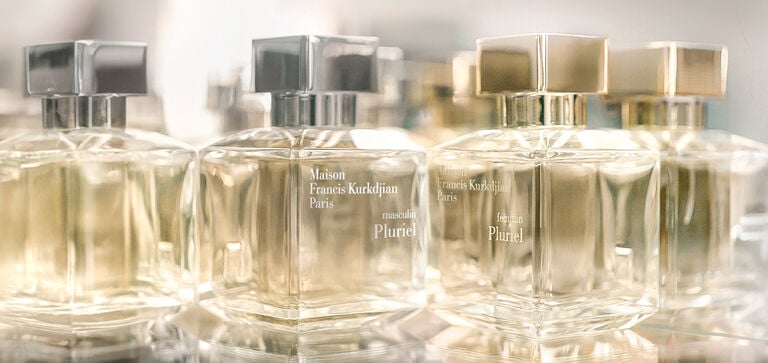 Pluriel
féminin Pluriel and masculin Pluriel have multiple facets made to evolve with flexibility and sensuality, unbound from fleeting fashions. This quest for timelessness is worthy of great classics; a great flower bouquet for her and a woody aromatic accord for him.




Fragrance Finder
Discover the fragrances that suit you best thanks to the Fragrance Finder.
This questionnaire, developed by Francis Kurkdjian, allows you to determine which fragrances in our olfactory wardrobe will reflect best the different facets of your personality.

Exclusive Benefits
We are pleased to offer you a range of exclusive online services and a gift of your choice from the special online selection.