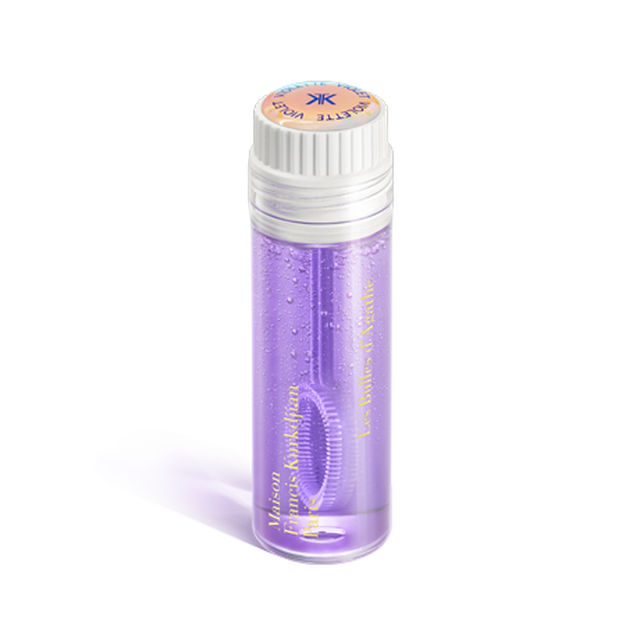 This product is unavailable at the moment.
This product is only available for the following countries.
Free shipping
with Colissimo
2 Samples
Subject to conditions*
Token of appreciation
Subject to conditions*
Inspiration
Agathe's scented bubbles invite children to discover their sense of smell, and adults to have some fun. Violet-scented soap bubbles for all-out fun. They playfully reflect the light and spread floral scents with just a touch of magic. Take a step back into childhood with these deliciously nostalgic violet-scented soap bubbles.
Exclusive online services
Maison Francis Kurkdjian offers delivery worldwide.
Enjoy the chic presentation of your purchase, which will be beautifully presented in a Maison Francis Kurkdjian gift-box (samples set orders non eligible) and add a personal message.
*Receive 2 complimentary samples with every purchase (samples set orders non eligible). Choose from a selection of our fragrance collection.
Personalize your fragrance bottle with engraving, a service exclusively available online or at our Paris boutiques.
Select a gift from a special online selection for every purchase (samples set orders non eligible).
The payment for your online purchase is secure.
A customer adviser is available by phone at +33&nbsp(0)1&nbsp72 95 09 89, Monday to Saturday from 10 am to 7 pm (Paris time) or by email.

Worldwide delivery

A customer adviser is available by phone at +33 (0)1 72 95 09 89, Monday to Saturday from 10 am to 7 pm (Paris time) or by
email

Secure payment

Gift-box in the colors
of the Maison

2 complimentary samples
subject to conditions