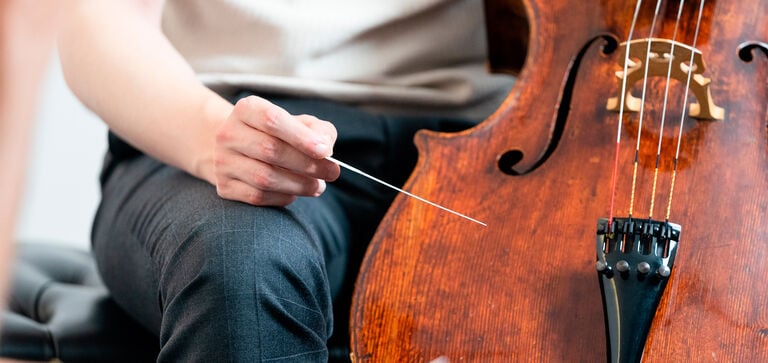 Francis Kurkdjian x Klaus Mäkelä
"I have been guided by the words and bow of Klaus Mäkelä as he plays this Suite by Johann Sebastian Bach to transpose the emotions with which they are charged."
Francis Kurkdjian
"All of these very much smell like D minor, the key of this Suite. It is a very particular sound D Minor."
Klaus Mäkelä
Brought together at the Philharmonie de Paris by their shared love of music and perfume, cellist and Music Director of the Orchestre de Paris Klaus Mäkelä and Francis Kurkdjian are offering a new interpretation of Johann Sebastian Bach's Cello Suite No. 2. The fragrance combinations created by Francis Kurkdjian translate the deep and melancholic emotions felt and expressed by the musician. Mirroring the piece's five movements, moments such as a ray of hope, a sudden jolt and a feeling of sensuality are brought to scented life through accords comprising musk, mandarin and iris notes. The result is a unique experience that stimulates all the senses. In response, Klaus Mäkelä brings great nuance to his playing, taking inspiration from the perfumer's creations.
A concert was held on Friday 2 December 2022 at the Philharmonie de Paris.