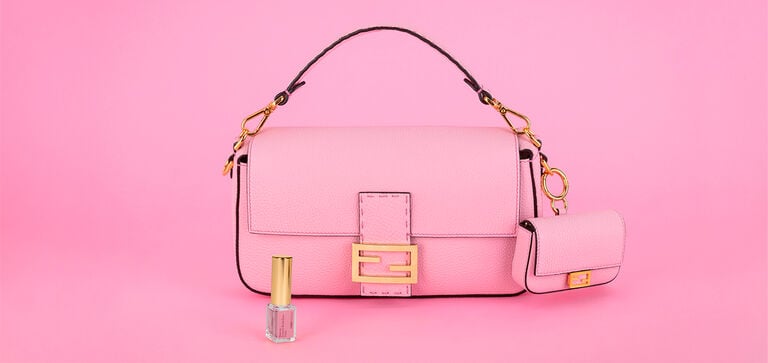 The story
The Roman luxury house FENDI and Maison Francis Kurkdjian combined their know-how and avant-garde spirit to create an exclusive collection of scented Baguette and Nano Baguette bags using the Maison patented technique.
The second fragrance of the collection FENDIFRENESIA is a floral and cheerful eau de parfum that perfectly merges with the rose hue of the line, which includes a Regular Baguette bag, a Nano Baguette bag and a new card case. They are all crafted in the signature Selleria Cuoio Romano leather, the noble and natural material which inspired the creation of FENDIFRENESIA from the very beginning.
A new sensorial dimension is added to the FENDI synaesthesia: The Sound of Fragrance by Roman StudioAIRA!, a visual and sonorous representation of the fragrance, an evanescent experience of feeling and visualizing a fragrance.
The FENDIFRENESIA Pink collection was unveiled in September 2020 during Milan Fashion Week.